5km Course
Start time 9:45AM 5th November 2023.
The 5km race starts at the eastern end of Maraetai Beach, along the beach and the course follows Tracey's Walk to Te Puru park with a loop around that park and a finish in front of the Te Puru Community Centre.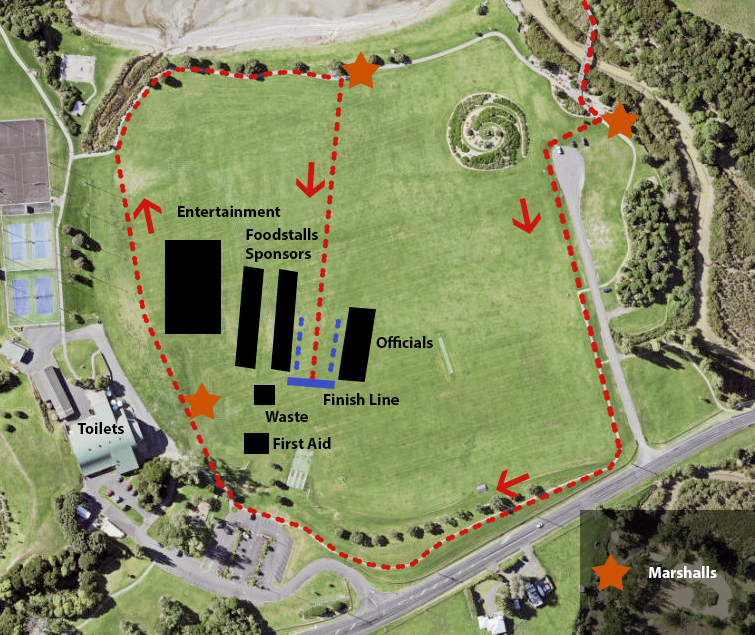 Race prizes will be at the Event Director's discretion but all participants will receive a finishing medal. There will be no prizes for the walk.
Other notes:
Distance: 5km
Vertical Climb: approx 50m
Course: Generally flat, mainly concrete footpath, with some metalled track and grass
Please note that if you sign up you will need to acknowledge our Event Waiver and please be aware of our Refund Policy.